Description
Frequently Bought Together
Estimated Delivery time is base on different countries and shipping methods( Normal Condition)
* Ship to Russia: about 12-25 days (Aliexpress standard shipping)
–<ps: if Russia customers choose the "seller shipping method" is ship by E-packet in fact>
* Ship to Brazil: about 15-29 days (E-packet)
* Ship to Europe cointries: about 12-29 days
* Ship to United States: about 10- 25 days (E-packet)
* Ship to other countries: about 7-45 days
* We will ship out your order(s) within 30 hours in our store working hour.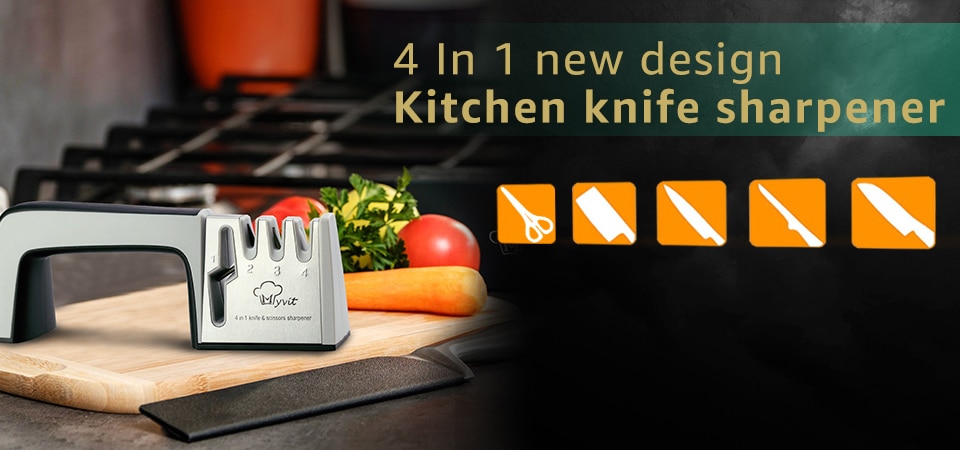 Features:
This knife sharpener works great on all types of knives. Keep your knives sharp and ready to use. It is very easy to use, and very sturdy and durable.
How to use:
1. For scissors: Use stage 1 by opening the scissors and inserting them into the slot. Steadily hold the sharpener and sharpener for 5-7 times.
2. For steel knives: Place the knife in stage 2 and sharpen 3-5 times towards you only. Repeat in stage 3 and 4 for a more defined finish.
Material: ABS plastic+ TPR
4 stage slot material: Ceramic+Tungsten steel+ Diamond
Contact us:
Please contact us if you have any issues or need any additional help. We are more than happy to help our customers.