Description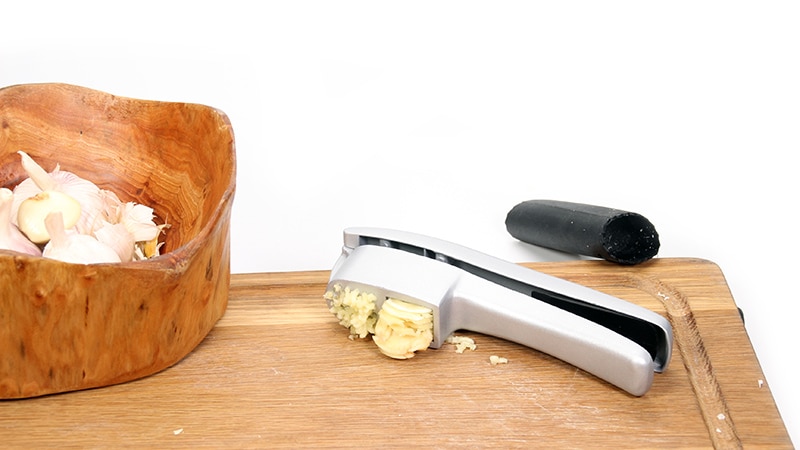 2 IN 1 FEATURES – Two large cells for mincing and slicing separately.
PREMIUM FINISH Made of high quality aluminium with matte texture surface. Both sturdy and comfortable to hold in hand.
CLEANER INCLUDED – A cleaner brush is inserted in the handle. You can use it to clean both cells easily.
EFFORTLESS – Tested and proven big leverage for least strength taken to press.
EFFICIENCY – If you haven't known such tool before, now it's time trying. Definitely a time saver and efficient kitchen helper.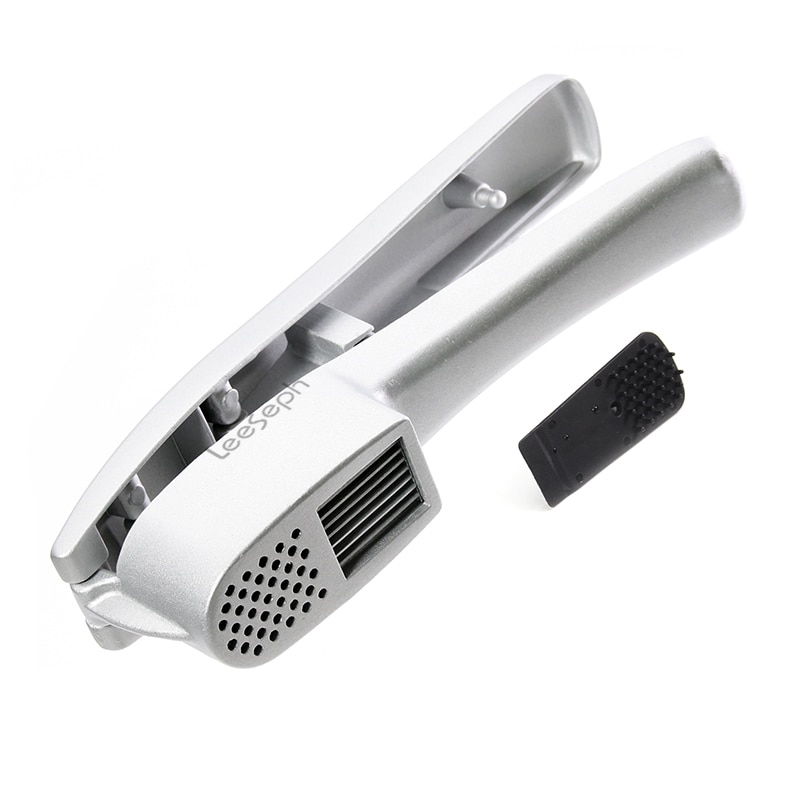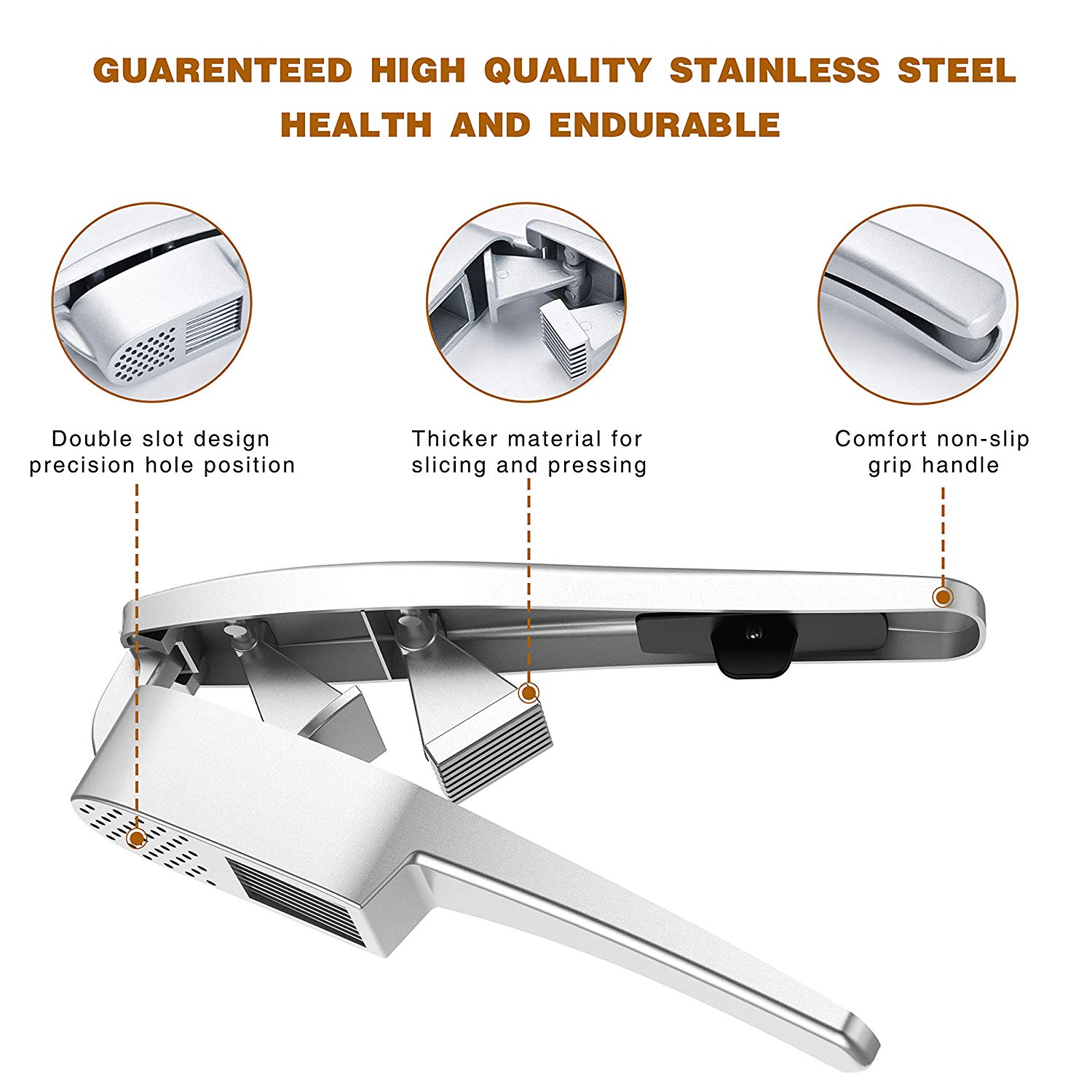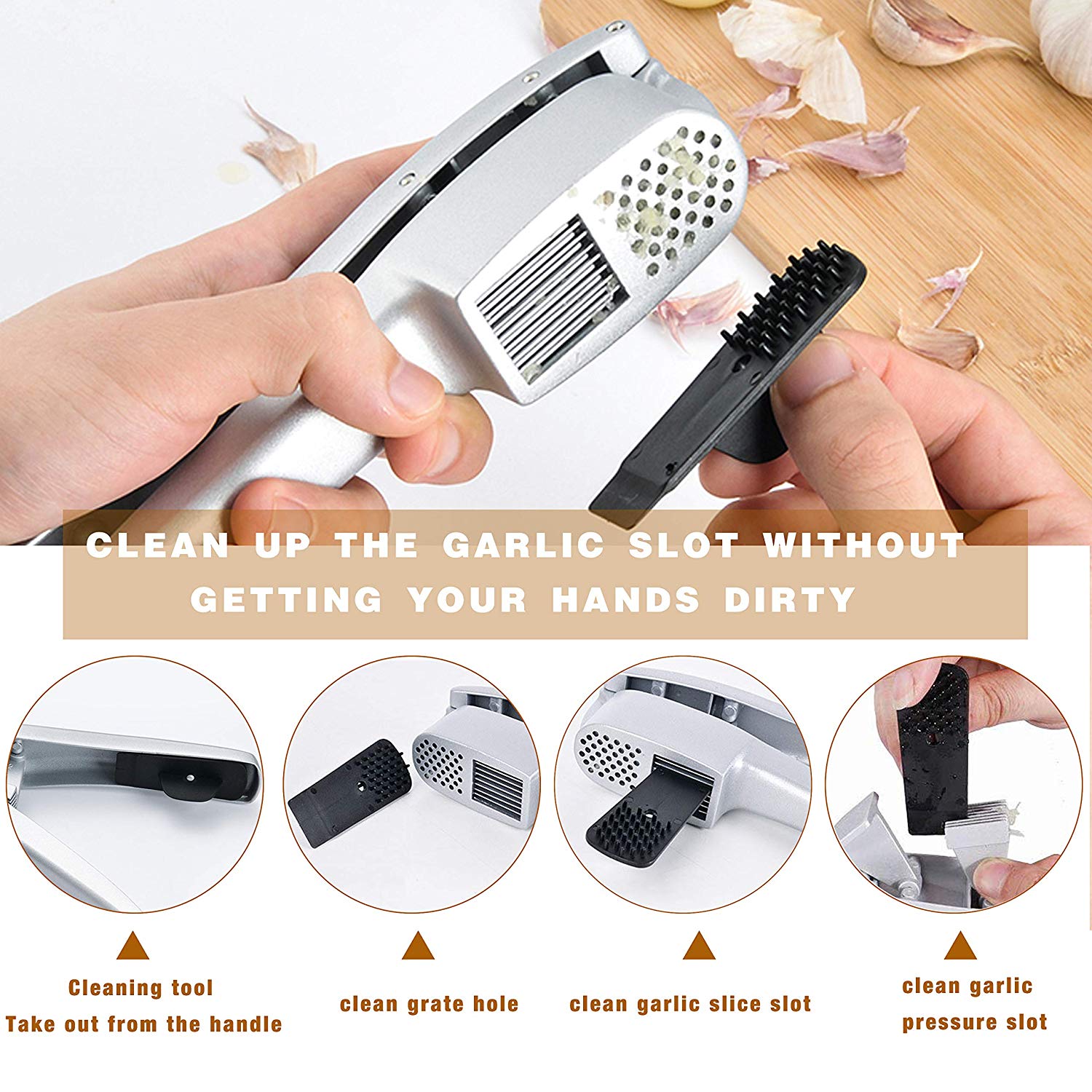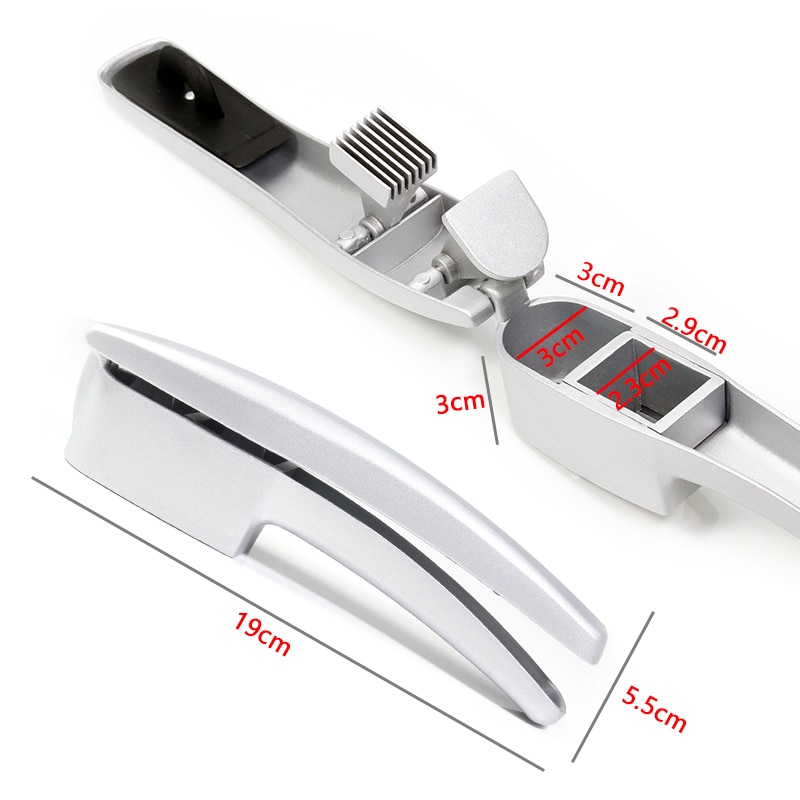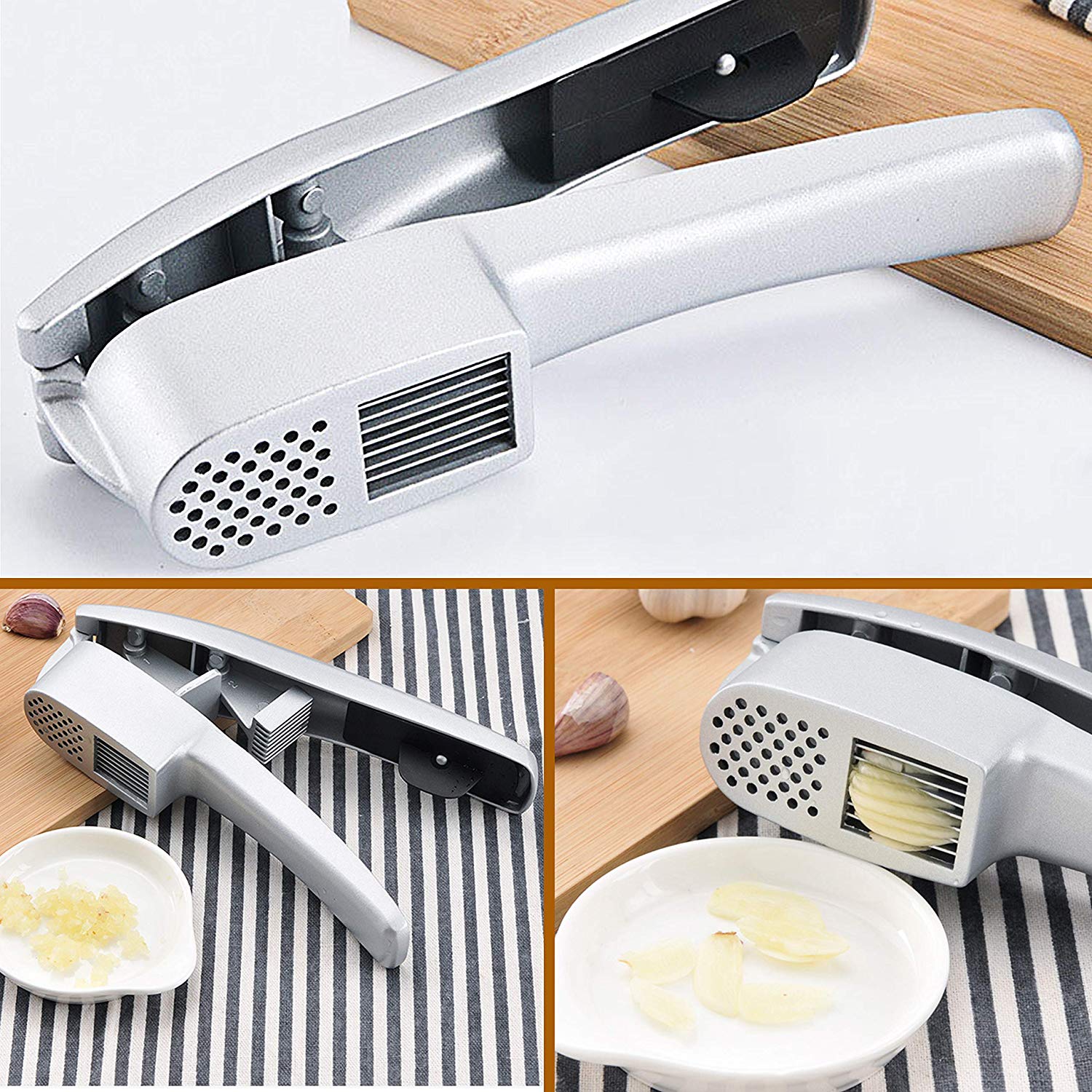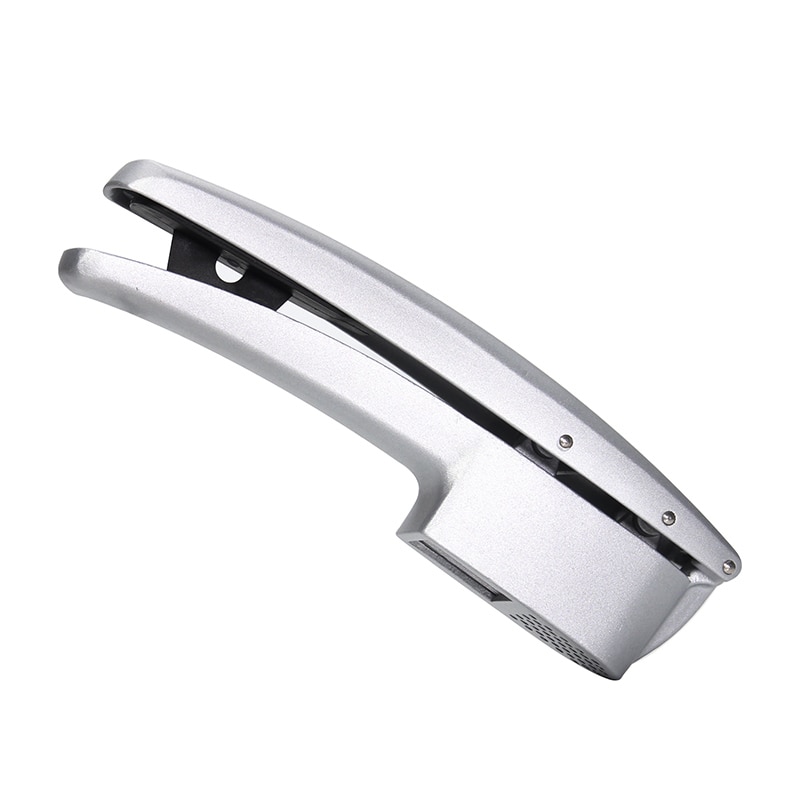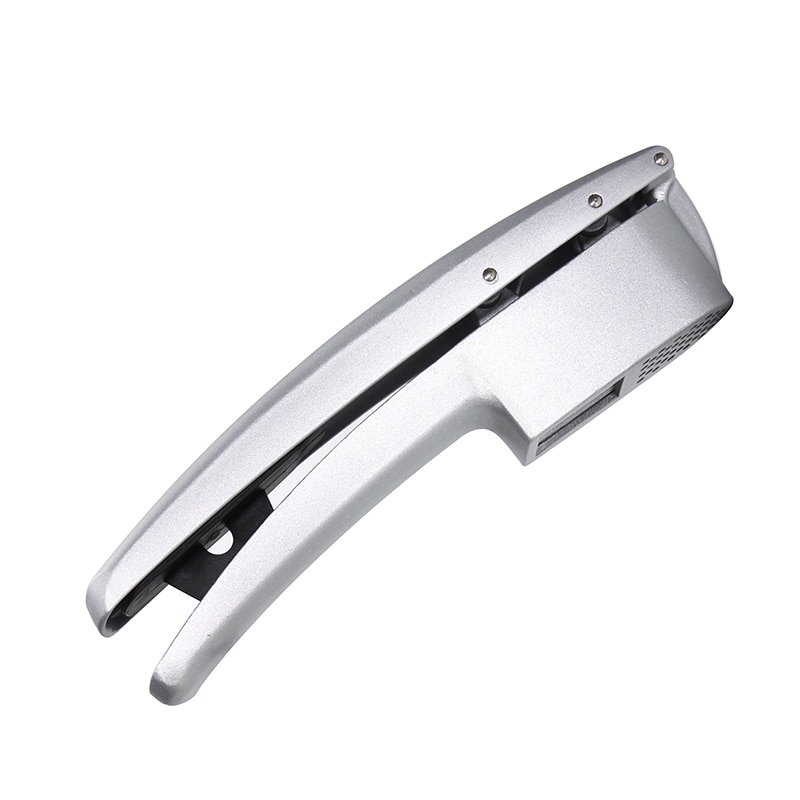 Garlic means a lot in cooking, so is the method to handle garlic properly. With Leeseph Garlic Press, now you can bring garlic processing to a new level that is more precise and efficient. The Leeseph Garlic Press is made of premium cast zinc with nice matte surface for a satisfying touch. It has two separate cells that can do smashing and slicing. It's the ultimate tool to handle garlic in your kitchen.
Size: 7.7 x 2.7 x 1.3 inches.